Burlap. Why has it taken me so long to find you?
Anyone who knows me will tell you I'm not a country girl.
Not at all
. I'm rarely outdoors. I hate mud and bugs and fire pits. And don't even get me started on that
star
. You know the one. The one that's metal and on nearly every house: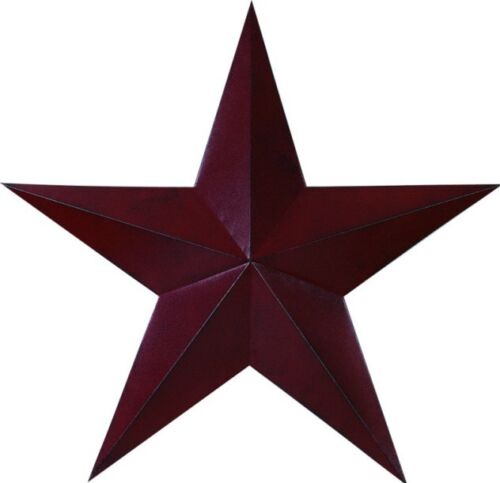 (Taken from an e-bay auction... here in case it's still for sale and you really want one)
But burlap has officially become my best friend.
We have a fairly long dining room table. It's not unusually long, but for some reason, no one makes pretty table cloths for this size without costing a fortune.
Here's where burlap comes in. If you remember
my favorite bloggers post
, I mentioned a blogger that has 2 blogs. One completely about burlap.
Burlap Projects.
Well, it inspired me. Inspired me to take that burlap leap.
So off Pumpkin and I went to Joann Fabrics to use their 40% off coupon and buy 3.5 yards of burlap for
this runner
. That was my plan, anyways. What? Didn't know there was a coupon?
Here you go
.
You're welcome.
So we buy the burlap and some ribbon. Get home. I lay it on the table... and
BAM
! It's a perfect fit. So I was totally like, "why cut this? Let's see how it ties underneath."
It tied wonderfully! Then Pumpkin decided to decorate it the rest of the way for fall, so she got out the gold chargers and the copper pot with fake flowers and the scarecrow. I think I'm rubbing off onto her.
So it's officially the start of Autumn here. At least on the dining room table. The weather doesn't help. But now I need to buy more burlap to make a banner. I planned on using some of this as one, but it looks too perfect as is.